Tree Surgeon Terminology: Your Guide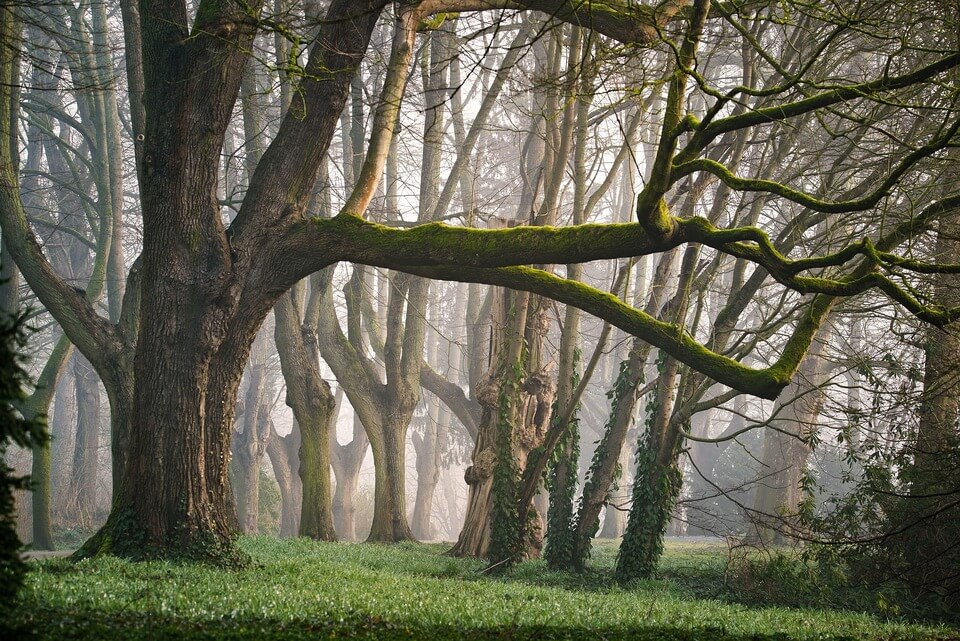 As with every industry, tree surgery comes with its very own set of terminology. In our latest post, we've put together some of the most commonly used phrases, alongside their definitions, giving you more insight into this world.
Crown Lift/Raising
The term crown lifting refers to the process of removing the lowest branches of the tree. A crown lift may be carried out to either allow more light transmission to areas that are closer to the tree, or to enable access under the tree.
It is good practice not to remove large branches that are growing directly from the trunk of the tree. If such branches are removed, it may cause large wounds, which could result in decay and lead to long-term issues or instability.
Crown lifting on more mature trees is often avoided or restricted to simply shortening the primary branches or only removing the secondary branches.
When crown lifting takes place, it should be carried out with a specific reference point ie. '5.5m clearance above ground level'. The process should never exceed 15% of the live crown height.
Crown Thin
Crown thinning is a process that produces an equal density of foliage around the branch structure. Crown thinning will not offer the size of the tree and only tertiary branches will be removed, letting more light pass through to the tree, reducing weight and wind resistance.
Crown Reduction
A crown reduction will reduce the height and/or diameter of the tree. The most common reasons for carrying out a crown reduction is to reduce stress on the tree, reduce the size of the tree, or to remove dead or diseased branches.
Treesaw
Here at Treesaw, we offer a wide variety of services to ensure the health of your trees and shrubs.
If you require the help of our team, please call our team today on 0113 239 1271. Alternatively, you can us your enquiry through to our online contact form.