What Does a Tree Surgeon Do?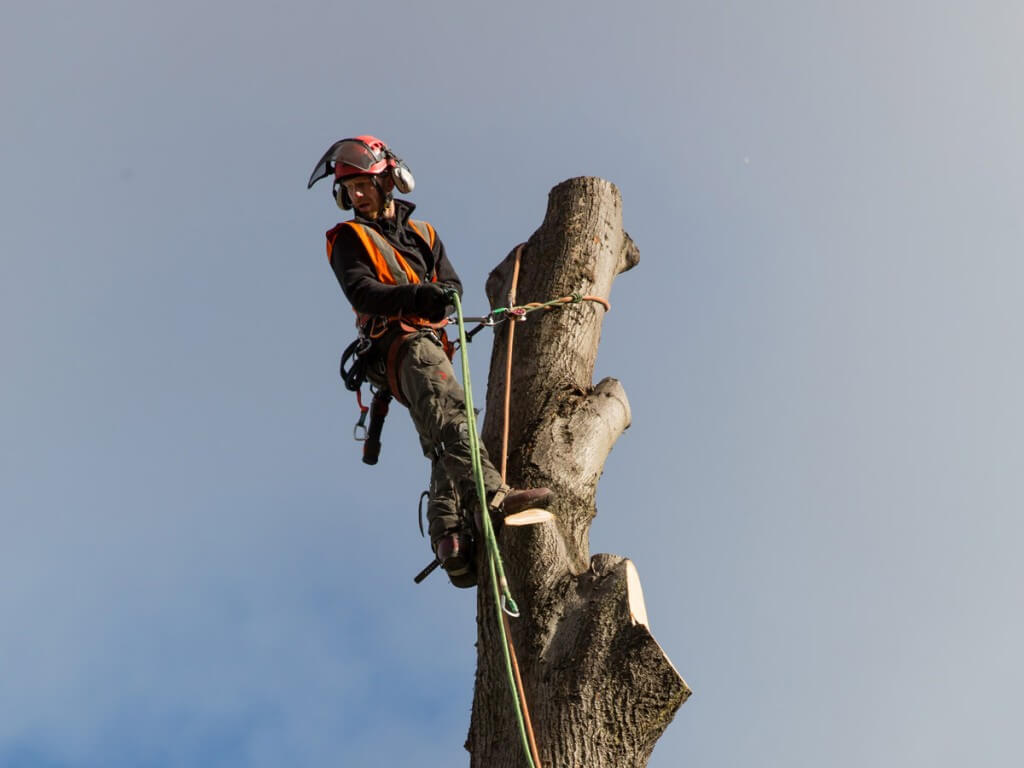 A tree surgeon is responsible for the maintenance of trees and will undertake many tasks to ensure the health of a tree.
Tasks a Tree Surgeon Carries out
Tree planting and pruning
Tree felling
Tree stump removal
General maintenance
What Tools Does a Tree Surgeon Use?
Tree surgeons work with a wide variety of power tools to enable them to carry out their jobs efficiently. Consequently, a tree surgeon must have a certain level of fitness to carry and use such tools, whilst working at height or at ground level.
If an entire tree needs to be cut down, a team of tree surgeons will be required to ensure the task runs smoothly and safely. Whilst there will typically be one "climber" that climbs the tree to remove unsafe or unhealthy branches, there will also be someone at the ground level supporting the climber, as well as someone disposing of wood, using wood shredders.
Tree Trimming
When removing branches from a tree, a tree surgeon will tie a rope around the branch that is to be cut, so it can be lowered safely to the ground, once safely cut.
The larger the tree, the longer the job is likely to take, which, in turn, will increase the cost.
Once the tree has been cut down, you will still be left with a stump in the ground of where the tree used to be. Tree stumps can make it difficult to use your outside space in the way you would like to, and can often look unsightly if not used as a feature.
A professional tree surgeon will use their skillset to safely remove tree stumps from the ground completely and then treat the area to prevent any re-growth.
Treesaw
Here at Treesaw, we offer a variety of services, whether the tree is on your own private land or you have spotted an unsafe tree on public land. For more information on our services, please call our dedicated team on 0113 239 1271 or send your enquiry through to our online contact form.